ASHA Sahiyogini from Baran District, Rajasthan – A Fighter against Corona Virus

I have been going for a household survey for the last one month, and I consolidate the report and send to my officers regularly. I gather information on the people who are coming from outside states and motivate them to go for health checkups at the primary health centers," Said ASHA Sahiyogini in Chhepabarood village, Baran district, Rajasthan.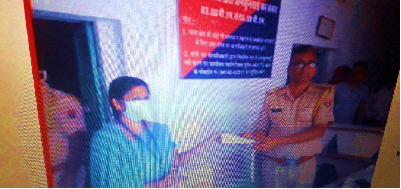 The work of an ASHA Sahiyogini as a real corona warrior, has been commendable. She takes pride in serving the community to fight against the Corona virus in addition to her routine work such as child health, maternal health and family planning. She is stitching masks as a passion for the needy people and has distributed 1,000 masks free of cost as on date.
District ASHA Coordinator Mr. Dharmendra Nirbikar has helped her in getting clothes for face masks. On seeing her enthusiasm in making masks, her co-workers also joined in this noble work. With Confidence, she said that she would fight well against this pandemic and would keep Baran district free from Corona virus.